HR, People & Training Services
Brands engage YF as they scale to provide the full spectrum of HR support; from strategic and operational advice and projects to bespoke training programmes.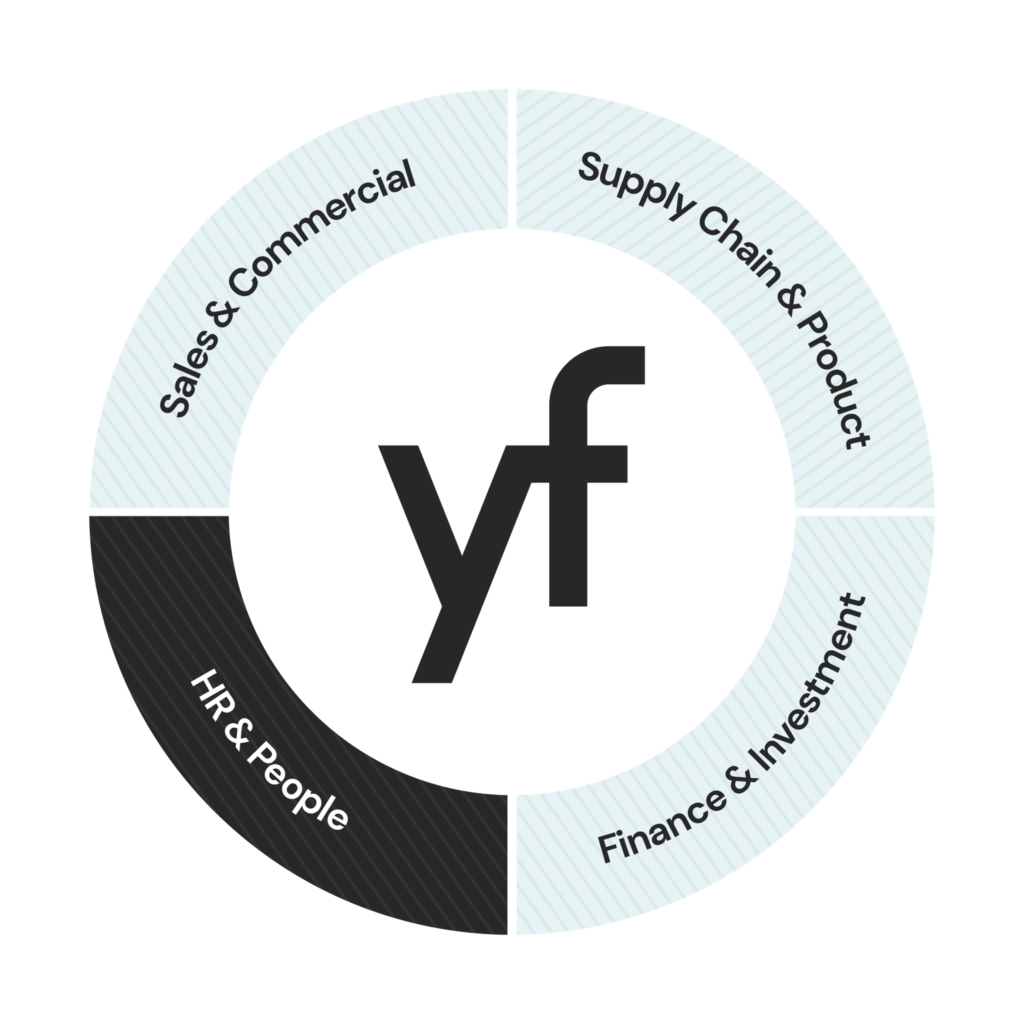 Two ways brands partner with YF
1. One-off project delivery
Brands deploy our team onto discrete transformational or ad hoc projects to ensure things are moving forward amidst the business as usual.

Top projects include...
Brands engage our HR Directors to act as everyday or regular advisors; working as a right-hand support for founders and taking the heavy lifting out of everyday team needs.

Areas covered include...
FMCG private training programmes
We run bespoke private training programmes for high-performance, entrepreneurial teams.
Popular programmes include:
Sales Training

SEO and Digital Marketing
Supply Chain Demand Planning
Export: Working with Distributors
Quality Management
Category Management
Shopper Marketing
Amazon, Shopify and E-Commerce
Management
Excel to Advanced
Time Management
Effective Working
Negotiation to Advanced
Personal Power and Influence
Unconscious Bias
Confident Communication for Women
         and more…
Keep motivation and enthusiasm high by showing dedication, to your own, and your team's learning and development.
Learn from hand-picked industry experts and apply instantly and confidently to daily tasks and wider business objectives.
Experience the training together, discuss topics, and learn cognitive frameworks to expand your team's ability to work well together.
How PROPER made their sales team 25% more efficient in just 5 weeks
"This course has been an absolute life savour. Excel is far less intimidating than it was 5 weeks ago and now that I can create efficient spreadsheets, I'm sure I'm going to have so much more time on my hands to put towards other productive tasks."
Get in touch with our HR & People team to understand your needs and how our team can support.